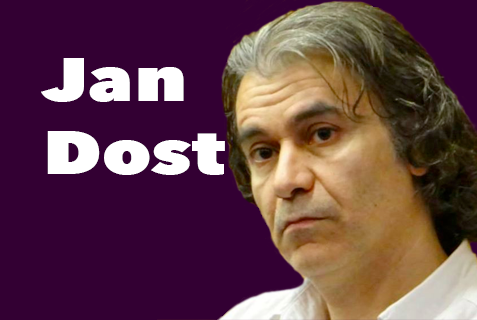 Ziman  (ku di wêjeyê de bi rengê xwe yê herî bilind û gihiştî tê derbirîn) û dîrok, du stûnên bingehîn in ji bo avakirina çi nasnameyê be. Lê berî her tiştî, nasnameya milletekî zimanê wî milletî ye, ziman beşekî girîng e ji desthilatdariyê. Loma jî di destpêkê de klasîkên me zimanê nivîsînê, yanî nivîsîna bi kurdî û devjêberdana zimanên din,  mîna gaveke stratejîk dîtin û gotin ku, ziman penah e, ziman war/welat e û bi kurtî ziman bingeha hebûna milletan e û nasnameya netewî jî avahiya ku li ser wê bingehê ava dibe ye.
Ziman; baskekî şikestî ê netewa kurd!
Di jiyana milletan de, ziman roleke girîng di avakirina bîrmendî û hişê netewî de dilîze. Pêşiyên me jî ev qaide nas dikirin, herçendî ku têgihiştina wan ne mîna ya me be jî, lê ewan dikaribûn pirsgirêka ku netewa kurd di bin barê wê de ye nas bikin, bi teşxîseke dursut nêzîkê bibinê û heta çareyê jî bibêjin.
Melayê Cizîrî mesela, ku berî çarsed salî û bêtir li Cizîra Botanê jiyaye, doz li xwendevanên kurd, li feqî û melayan dikir ku helbestên wî bixwînin û dev ji Şîrazê yanî ji Hafizê Şîrazî û helbestên wî berdin. Ewî eşkere di helbesteke xwe de gotiye ku werin şiirên Melê bixwînin û guh nedin yên bi zimanên din:
Ger lûlûyê mensûr-i ji nezmê tu dixwazî
Wer şi`rê Melê bîn te bi Şîraz-i çi hacet!
Melê ne di cihekî tenê de, lê hema bibêja di hemû dîwana xwe de behsa zimanê xwe yê gihiştî û mukemmel kiriye, anku behsa zimanê kurdî kiriye û heta ceger kiriye û karibûye bibêje ku helbestên wî-ku bi zimanê kurdî ne- sihr û mûcize ne. Herçendî mirov hinekî bêhna egoizmê (ezperestiyê) ji helbestên Cizrî bike jî, yanî bêtir ji têgeha ku dibêje ziman bingehek ji bingehên neteweyekê ye, ewî bal dikişand ser helbestên xwe û dixwest propagandaya xwe bike, anku reklama xwe dikir bêtir ji reklama zimanê kurdî. Ewî digote xwednevanan werin helbestên Cizîrî bixwînin, ne  ku helbestên kurmancî,  lê dîsa jî mirov tê digihîje ku ewî zimanê kurdî ji bo xwe hilbijartiye mîna zimanekî serkeftî û bilind ku pê helbestên mûcize têne nivîsandin.
Li ba Ehmedê Xanî (1651-1706) êdî teoriya kurdayetiyê (dewlet= nasname+netewe+ziman) kemilîbû û gihiştibû asteke bilind û diyar. Êdî Xanî bingeha ekola kurdayetiyê danî û sînorên wê ekolê çi di helbestên xwe de çi jî di destana xwe ya navdar Mem û Zînê de ku Qurana kurdayetiyê ye resim kirin. Xanî ji bîr nekir ku eger neteweyek nikaribe bi zimanê xwe binivîse û bifikire, nikare dewletekê jî ava bike. Ewî dixwest berî her tiştî ziman rizgar bibe çiku eger ziman rizgar nebe xak jî nikare rizgar bibe. Rizgarkirina ziman yanî hişmendî rizgar bûye, hişekî netewî hatiye damezrandin. Tu bibêjî: ez kurd im, gelekî cudaye ji gotina: ben Kürdüm. Yan: ena kurdî. Yan jî: men kurdem. Axaftina bi kurdî di cih de, bi rengekî otomatîk te pê dihisîne ku tu endamek, kesek ji vî milletîyî. Axaftin yan jî ziman girêdana kulturî ya takekesekî bi komê re ye. Ji dengê afrîdeyekî mirov nas dike ku ew tebayî kîjan grûpa afrîdeyan e, çûk çîveçîvê dikin, mêş dikin vingînî, seg direyin, hesp dikin hîrehîr, mirov jî diaxivin, û her zimanek qalikê dengê milletekî ye. Ev tiştekî xwezayî ye, wekî din derveyî xwezayê ye û divê were rastkirin.
Li vir ez dixwazim bibêjim ku ev hewldanên avakirina bingeheke netewî ji bo milletê kurd, hewldanin ferdî û tekane (individuel) bûn, yanî li ba kurdan mîna diyardeyekê bû ku projeyên vejandina çand, edebiyat û ziman, projeyên kesên mîna Xanî, Cizîrî, Bayezîdî, Axtepî û xeyrî wan bûn. Desthilata kurdî bi piranî dûrî wan projeyan bû, mînakin piçûk hene ku mîrên kurdan nêzîkî sînorên wêje, dîrok  û projeyên kulturî dibûn (Şerefxanê Bedlîsî (1543-1503)) lê ew ne bes in.
Mesela em werin ser projeya mela Mehmûdê Bayezîdî (1797-1867) û Aleksander Jabayê qunsulê Rûsyayê li Erzerûmê, ew projeyeke ku berhema wê ji bo kurdan bi kêmanî çend kitêbên hêja bûn derbarî civaknasî, ziman, ferheng û folklora kurdî de. Di wê demê de Bedirxan paşa jî hebû, Nûrullah beg jî ku hakimê Hekariyê bû hebû û nizanim kî jî hebû, lê yekî ji wan mîrên kurdan jî nikaribû Mela Mehmûd û projeya wî bigre ba xwe û guh lê bike. Nikaribûn têbigihîjin ku kurdîkirina çand û civakê ne tenê bi şerê li himber dewleta Babi Alî ye, bi gulleya tifingekê re serbazek dihate kuştin, lê bi dilopeke hibrê ji pênûsa şairekî re peyveke kurdî zindî dibû, lê mixabin bi qasî ku serbaz hatin kuştin, peyvên kurdî nehatin vejandin. Loma jî Ji bo milletê kurd hê jî ziman eniya herî germ e di şerê xwe isbatkirinê de, di şerê bicihkirina stûnên neteweyê de, di hewldana sazkirina nasnameyê de. Divabû kurd ji zû de di vî şerî de bi ser ketibana, yan jî ew mesele li pê xwe hiştibana û qonaxên zimanê standard yan zimanê netewî (national language) û elifbêya (alfabeya) yek û tek çareser kiribana, li pey xwe hiştibana û derbasî qonaxên din bibana, divabû niha berhema ku li Sine yan Mehabadê çap dibe, li Kobaniyê, li Amedê û Duhokê jî bihata xwendin û famkirin, di eynî demê de berhema ku li Diyarbekirê yan li Stembolê tê çapkirin li Silêmaniyê, Hewlêrê û Mehabadê jî bihata xwendin û famkirin.
Dîrok; baskê din ê şikestî:
Dîrok jî bi waqi`e û bûyerên xwe roleke gelekî mezin di avakirina hişê netewî de dilîze, bi qasî ku ew yek be yekîtiyê peyda jî dike. Ji ber ku kurd ji dewletekê yan jî ji desthilateke siyasî bêpar mabûn, nikaribûn di dîrokê de bigihin hev, yanî dîroka her herêmekê ji herêmên Kurdistanê di wê herêmê bi xwe de maye, girêdayî rewşa giştî ya dewleta navendî bûye. Mesela dîroka erdelaniyan û şerên wan û mîrên wan û pêşveçûnên şaristaniya wan li ba kurdên bakur, rojava û beşekî mezin ji kurdên başûr ne naskirî ne! Her weha dîroka bedirxaniyan, dîroka şoreşên bakur li rojhilat û başûrê rojhilat heta sînorên Kirmaşanê ne naskirî ne. Dibe ku yek bipirse ma wê çawa ev waqi`e rolekê di avakirina hişekî netewî û yeker de bilîze! Mirov dikare bersiva vê pirsê tenê mînaka kuştina Huseyn kurê Elî li Kerbelayê bîne ziman. Ew waqi`e bi milyonan şî`eyên dunyayê ji bêtirî hezar salî de digihîne hev û dihêle ku hişmendiyeke yeker a şî`î hebe. Helbet rola perwerdeyê, desthilatdariyê û mercên siyasî gelekî mezin e, lê nabe ku em şaşiyên xwe tim di pişt wan mercan de veşêrin û têkçûnên xwe bi darbendên qederê ve daliqînin.
Dîrok ne tenê waqi`e ne, dîrok şêweyê jiyanê ye, dîrok fikr û felsefe ye, dîrok maka zeman û serdemên li pey xwe ye, loma jî eger em dûrî dîroka babaniyan bin, dûrî rabûn û rûniştina mîrekên wan bin, dûrî têkeliyên wan ên bi osmanî û îraniyan re bin û nizanibin ku,  mesela Şêx Rizayê Talebanî yek ji berhemên dewleta babanîye, emê çawa karibin behsa dîrok û neteweyek yekgirtî bikin! Tirkek li ku be hayê wî çê xerab ji şerên dewleta osmanî heye, ji şerên Mistefa Kemal heye, erebek li ku be ji şerên dewleta pêximber agahdar e, şerên li dijî imperatoriya farisan û a roman hestên wî germ dikin, hişmendiyeke taybet li ba wî ava dikin, gurûra wî ya netewî xurt dikin û wî bi birayê wî yê ereb ve bêtir girê didin.
Li ba me kurdan, dîrok tenê serpêhatiyên herêma ku yek lê dijî ye, dîrok li bakur tenê di serhildanên Ihsan Nûrî paşa, Şêx Seîd, Seyid Riza û ên din de hatiye girêdan. Li Başûr şêx Mehmûd û barzaniyan, û li parçeyên din jî wisa.
Wek me çawa di warê ziman û netewe de Ehmedê Xanî û Melayê Cizîrî wek mînakan anîn  zimên, li vir jî em divê Şerefxanê Bedlîsî bînin bîra xwe ku ewî bingeh ji dîroknasiya kurdî re danî û bi şaheserek mîna Şerefnameyê derkete  pêşber me û kurd wek milletekî anîne ser sehneya dîrokê. Ji wê nuqteyê de em diakrin bibêjin ku kurdan êdî neynik danîne ber xwe û li xwe nihêrîn, parçebûn, têkilî û girêdanên bi dewletan re, siyaseta xwepiçûknasînê, dûvikiya imperatoriyan û jiyana li terefên wan, dûrketina ji navnedê û ji biryara siyasî û berî hertiştî xayintî.
Eger Mem û Zîn manifestoya kurdayetiyê be, Şerefname hibra ku ew manifesto pê hatiye nivîsandin e, eger ne Şerefname ba, Mem û Zîn jî nebû.
Lê balkêş e ku dîroka kurdî, wek berhemeke mejiyekî bajarvanî, ji bo xwe (farisî, erebî)  wek zimanên derbirînê hilbijartin! Aliyekî vê meseleyê yê psîkoljîk heye ku ew jî ev e: kurdan her xwe di çeperên berxwedanê de û xwedanasînan de dîtine, yanî tim di halê mudafe`eyê de ne, dixwazin ji derdorê re isbata hebûna xwe bikin loma jî divê dîroka xwe bi zimanê kesên din binivîsin. (kitêba Tewarîxul Ensab a Salih kurê Xan Budaq jî wek mînak). Yanî kurd dixwazin ji derdora ne kurd re bibêjin: vaye em jî hene!
Lê belê Mela Mehmûdê Bayezîdî wek ronakbîrekî ku hişê wî li ser agirê hişmendiyeke ewropî sîqal bûbû, ev qaide şikand û dîroka xwe (Tewarîxî Cedîdî Kurdistan bi kurdî nivîsî ku mixabin ew kitêb heta nuha windaye).
Erê, dîrok bûyer û waqieyên buhurîye û derbasbûyîye lê nexşerêya pêşerojêye jî eger mirov bi mejiyêkî vekirî lê binêre. Dîrok bi wan bûyerên xwe ve neynika hişmendiya milletan e, dide xuyakirin ka çima milletek di dirêjiya demê de  bindest maye, û çima milletekî din bi ser ketiye û imperatorî ava kirine. Eger mirov dîrokê bi hiş û aqilê xwe bixwîne, ne bi hest û daxwazan, dê bêguman bigihê encamekê. Bi dîtina min, bêtir ji aliyên ronî di dîroka me de, divê em li aliyên tarî hûr bibin, bêtir ji serkeftinan, divê em têkçûnên xwe rave bikin, yan na ew dîrok her dimîne waqi`e û bûyer û em nikarin bi qasî zerreyekê sûdê jê werbigirn. Gurûra netewî baş e, ew girêdana bi neteweyê re, bi welêt û dîrok û zimên re xurt dike, lê gelek caran ew gurûra netewî dibe xwexapandin bi xwe, dibe çavgirtina ji şaşiyan û kêmaniyan, ew gurûra netewî dibe kelema mezin li pêşiya fêmkirineke rast ji dîrokê bi xwe re, dibe kelem di rêya avakirina nasnameyeke netewî ya gelan de.
Ev nivîs axaftina Jan Dost a li Tüyapa Stenbolê 2012 bû.