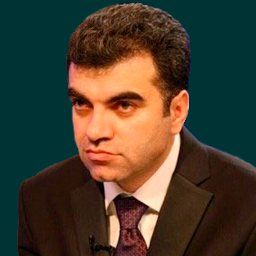 Ako Mihemed
Giştpirsiya gelê Kurdistanê ji bo demokrasiya cîhanê ceribandineke mezin e. Demokrasî di pêneseya herî zelal û sade de, azadiya derbirîn, biryardan û cîbicîkirina îradeya gel e. Eger dewletên cîhanê bi şêweyê niha li ser helwesta xwe ya li hember dengdana aştiyane ya gelê Kurdistanê ya derbarê diyarkirina çarenivîsa xwe de berdewam bin, dê ev ceribandin şkistineke mezin a demokrasiya wan be û ziyaneke mezin bigihîne navûdengê demokrasiya cîhanê. Ev yek jî beriya hemûyan, dê di vê ceribandinê de bibe şkestina demokrasiya Swêdê.
Bila em li pirsa peyamnêrê Tora Medyaya Rûdawê Ebdulmecîd Gilî ya ji Balyozê Swêdê li Neteweyên Yekgirtî kiriye û herwiha bersiva wî temaşe bikin, bizanin ka ji bo hikûmeta Swêdê çi şermezariyeke mezin e û divê beriya hemûyan jî gel û medyaya Swêdê li dijî vê yekê bisekine:
Rûdaw: Yek ji xala sereke ya rapora Sekreterê Giştî yê Neteweyên Yekgirtî derbarê egera cihêbûna gelê Kurdistanê ji Iraqê û pêkanîna giştpirsiya meha îlonê ye. helwesta welatê we ya derbarê vê yekê de çi ye?
Balyozê Swêdê li Neteweyên Yekgirtî Olof Skoog: Em ê îro li gel nûnerê Neteweyên Yekgirtî û paşî li gel Sekreterê Giştî li ser vê mijarê guftûgo bikin. Em pitgirî nadin giştpirsiyê. Lê hinek hilbijartinên giring ên navxweyî hene. Lê belê divê welat yekgirtî bimîne. Ev jî tê wê wateyê ku divê demokrasî hebe.
Di bara me de Swêd weke welatê herî demokratîk tê naskirin lê pir ecêb û seyr e, ku helwesta wî ya li gel Komara Îslamî ya Îranê yek e. Ew Komara Îslamî ya ku damezrêner û piştgirê 180 komên çekdarî yên Heşda Şeibî ye. Bi gotina xelkê sunnî yê ereb, van çekdaran bi deh hezaran sunniyên Iraqê bi komî kuştine, ew li cihûwarên xwe derxistine, bi hezaran ji wan girtine, êşkence li wan kirine û ev kiryarên wan hê jî berdewam dikin.
Balyozê Çînê û serokê xula niha ya Civata Ewlekariya Navdewletî Liu Jieyi dibêje: Pêşketinên baş li Iraqê hene. pêwîst e ev pêşveçûn werin parastin.
Tişa li ser axa Iraqê rûdide, bi temamî berovajiyê van gotinan e. Hêj hefteya derbasbûyî bû, ku li ber çavê televîzyonan çekdarên hikûmeta Iraqê rê nedan xelkê Embarê herin Bexdaya paytext. Nîştecihên Enbar û Bexdayê ereb in. Lê erebên Enbarê sunnî ne, Bexda jî hatiye şîekirin, ku niha tenê ji sedî 10ê vî bajarî sunnî ne. Ew tişta li vê derê tê dîtin, ji sînorên tund ên welatan bihêztir e. Tenê nîştecihekî sivîl ê Enbarê hewl da xwe derbas bike û here Bexdayê lê ji aliyê artêşê ve hate kuştin.
Hefteya derbasbûyî Heşda Şeibî şer firote krîstiyanên aştîxwaz ên Hemdaniyê. Herwiha, li Babîlê nîştecihên sunnî yên vê herêmê, xistine bin zext û guvaşa çekan de daku ji vir werin veguhestin. Heta hefteyek berî jî gefên li dijî kurdên nîştecihên Bexdayê berdewam bûn û 3 kurd hatine kuştin. Niha pir bi zehmetî kel û pel ji Kurdistanê diçin Iraqê. Ji ber ku Heşda Şeibî li hemû deran rêbend danîne û pare ji barhilgiran werdigrin.
Serokê Civata Ewlekariya Navdewletî dikare bi raya giştî ya cîhanê re bêje ka niha çend hezar leşê mirovên sivîl di bin kavilên Mûsilê de mane û hê jî cesedên wan nehatine derxistin? Dikare bêje ka çend sivîl bi qestîka hatine kuştin û çend malên xelkê ji aliyê çekdarên hikûmetê ve hatine kirîn û firotin?
Ew grûbên Heşda Şeibî, niha li Iraqê serdest in. Cîgirê Serokê Desteya Giştî ya Heşda Şeibî Ebû Mehdî Muhendis beriya mehekê got: Em hikûmetê diparêzin. Nûrî Malîkî, ku cîgirê serokomar û serokê mezintirîn fraksiyona şîe ye, dibêje, serokwezîrê dema pêş divê ji Heşda Şeibî be yan jî nabe bêyî riza û pesenda Heşda Şeibî were hilbijartin.
Ev dîmena berdewamî ya wê Iraqê ye, ku ji sala 2003ê heta niha hêza çekên mîlîsî tê de serweriyê dikin, ne ku hêza destûrê. Destûra Iraqê teksta nivîskî ya herî hêja ye. Di rewşeke wiha  de eger em wateyê bidin daxûyaniya nûnerê Çînê jî lê em ti wateyê nadin dijitiya Swêdê ya li hember azadî û îradeya milletekî.
Swêdê di salên 1970 ya sedsala derbasbûyî de, xelkê Başûrê Kurdistanê yê ji destê komkujiyan direviya werdigirt û di parlamentoya xwe de qirkirina li hember kurdan weke jenosîd naskir. Niha gelê Kurdistanê ji hemû deman zêdetir, li welatekî bin hukmê mîlîsan de, di bin metirsiyê de ye. Ji ber vê jî hêviya gelê kurd ji Swêdê piştgirî ye, ne ku dijîtî.
Iraq li gorî mercên derketina bin mijokdariya Brîtanyayê, hîmên civata gelan û Neteweyên Yekgirtî jî li gel gelê Kurdistanê ne liviye. Ji bo çareserkirina pirsgirêka kurd û naskirina mafên hevnîştimaniyên kurd, pêwîstiyên rêkeftina atomî ya sala 1970 û destûra 2003ê jî qet cîbicî nekiriye. Çimkî Iraq bi sînorê xwe yê niha ve weke koloniyekî Brîtanyayê kirine endamê civata gelan. Wate, berpirsiyariya pêşerojê dikeve stûyê civaka navdewletî.
Niha dema wî hatiye, ku civaka navdewletî wî xeletiya xwe ya derbasbûyî sererast bike. Bi taybetî, ku pêşmerge bêyî piştgiriya hikûmeta Iraqê, bi alîkariya hevpeymanan, beriya hemû hêzan karî êrîşên DAIŞê yên li bejahiyê bide sekinandin. Ew DAIŞa ku gefa girtina Romayê dikirin, bi destê pêşmerge têkçûn û paşde vekişiyan. Heta ku pêşmerge Şingal kontrol nekir û moralê DAIŞê şkînand, Artêşa Iraqê nekarî navçeyeke biçûk a weke navçeya Bêjî jî kontrol bike.
Di çend salên derbasbûyî de dekete holê ku ev herêma Rojhilata Navîn, navendeke metirsî ye li ser hemû cîhanê. Avabûna Dewleta Kurdistanê jî dê bibe garantiya herî baş a parastina ewlekariya cîhanê û herêmê.
Bi kîjan mantiq û lojîkekê dikarin bi navê demokrasiyê rê di dengdaneke demokrasiyane ya gelê Kurdistanê bigrin? Iraq dewletekî ne serkeftî ye û bûye meyîna avabûna rêxistineke terorîst ku li ser hemû cîhanê gef e, di paşerojê de jî her wiha be.
Ji xeynî perçiqandin û çewisanina neteweyî, çawa dibe, civaka navdewletî milletekî bi zorê di nava dewletekî wiha de bihêle, ku xwîna mezhebî weke av jê dirije? Pir giring e parêzerên mafên gelan, yên mafên mirovan, çalakvan û azadîxwazên cîhanê li hember helwesta hikûmetên xwe bê deng nemînin da ku wateyeke demokrasiya cîhanê bimîne.