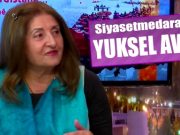 Yuksel Avşar li ser rola jina Kurd diaxife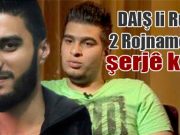 Li bajarê Ruha ku li ser sînorê Sûriyê ye, 2 rojnamevan ji Grûpa (Reqa bêdeng tê şerjêkirin), Îbrahîm Ebdulqadir û hevalê wî Faris Hemadî, di mala xwe de ji aliyê DAIŞ ve hatine şerjêkirin. Di sala 2014 de grûpek rojnamevan û medyager Grûpek bi navê Reqa bêdeng tê şerjêkirin ava kirin û têde kiryarên DAIŞ (bajarê Reqa di bin destê wê de ye) ji raya giştî re eşkere kirin.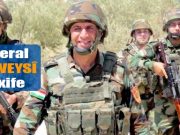 Qumandarê pêşmergeyên Zêrevaniyê lîwa Ezîz Weysî ku rojane di şerê li hemberî Daişê de jiyana xwe û pêşmergeyên xwe dixe xeterê di heqê rewşa siyasî ya başûrê Kurdistanê de dibêje di rewşa îro de ne dema wê yekê ye ku em behsa guhortinê bikin.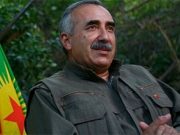 KCK'ê daxuyand ku ew dê beriya hilbijartinê, roja hilbijartinê û piştî wê jî bi berpirsyarî tevbigerin û diyar kirk u ji bo hilbijartin bi awayekî serkeftî pêk bên ewê bi hişyarî nêzîk bibin. Hevserokatiya Konseya Rêveber a KCK'ê bi daxuyaniyekê diyar kir ku ji 24'ê Tîrmehê ve hikûmeta Ak Partî li hember wan şer destpêkiriye û ji bo pevçûn bisekinin bang li hikûmetê jî kirine. Lê Ak Partî di bersiv de gotiye ku heta gerîlayek nemîne wê vî şerî bidomîne. KCK'ê got: ''Tevî êrîşa nemerdî jî ji bo girêdana bîranînên şehîdên komkujiya Enqereyê, ji bo bersivdayîna hesretên wan, me biryara xwe ya bêçalaktiyê domand. Ji wê rojê heta niha gerîla ti çalakiyan li dar naxe, neketiye nav ti helwesteke ku wek destwerdana xebatên hilbijartinan bê dîtin.'' Di berdewama daxuyaniya KCK'ê de wiha tê gotin: ''Pêwîst e raya giştî zanibe ku beriya hilbijartinê, roja hilbijartinê û piştî wê em ê bi berpirsyarî tevbigerin ji bo hilbijartin bi awayekî bi tendurist pêk bên em ê baldariya ji destê me bê bikin. Em bawer in ku gelê me û raya giştî wê li hember êrîşan hişyar bin; em ji niha ve ji gelê xwe û hêzên demokrasiyê re di hilbijartinên 1'ê Mijdarê de serketinê dixwazin." Bas
Encamên hilbijartinên 1 mijdarê û çarenûsa pêvajoya çareseriyê -Çima Kurd li Tirkiyê destê xwe nadin AKP û bi hev re pirsa Kurd çareser nakin? - Kurdên di nava AKP de, çi dikin? Rola wan çi ye? Li kuderê ne û sozên ku her demê didan çiqas pêk anîn? Gelo cesaret dikin di nava partiya xwe de behsa pirsa Kurd û çaresekriirna wê bikin? - Çi çêbû ji nişkê ve piştî hilbijartinên 7 hezîranê pêvajoya çareseriyê li dîwarekî sekinî û hate astengkirin? Kanî sozên ku Erdogan dabûn li kuderê man? Gelo - Li derveyê HDP partiyên din li kuderê ne? Çi dikin? Ji xeynî daxuyaniyan û gilî û gazinan û rexnekirina HDP,em wan li tu deran nabînin? Dewlet çima wan cidî nagire û nake muxateb? - Hilbijartin nêzîk dibin, çend roj man, dîsa partî sozên mezin didin, û her yek xwe dike qehremanê pêvajoya çareseriyê, lê ka wî kê bikaribe dest bavêje kilîtê û wê girêka kor ji hev veke? Mêvan: Dr. Mihemed Emin Dindar (Parlamenterê berê yê AKP) Reşîd Deli: (Siyasetmedar)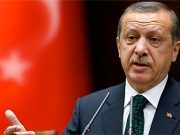 Serokomarê Tirkiyê Recep Tayyip Erdogan dîsa gef li Rojavayê Kurdistanê xwar û ragihand, Tirkiye naxwaze Başûrê Kurdistaneke din li Sûriyê çêbibe! Serokomar Erdogan, ku Serokê berê yê AKPê bû û bi awayekî aktîf xebatên hilbijartinê dimeşîne, bû mêvanê televîzyona Kanal24 û bersiva pirsên rojnamevanan da. Erdogan li ser Rojavayê Kurdistanê û êrişên artêşa Tirk li dijî YPGê axivî û got, em mîna welatên rojavayî nabêjin filan rêxistina terorê xirab e filan rêxistina terorê jî baş e. Xwestin derbasî aliyê rojavayê Feratê bibin leşkerên me di cih de li wan dan. Ev hişyarî ye. Ma hema ewqasî hêsan e PYD li wir kantonan ava bike? Eger PYD li ser ya xwe rijd be çi pêwîst be dê were kirin. Erdogan kina xwe ya li hember Başûrê Kurdistanê jî anî ziman û got, em naxwazin ew tiştên ku li Bakurê Iraqê (Başûrê Kurdistanê) çêbûn li Bakurê Sûriyê (Rojavayê Kurdistanê) jî çêbibin. PYD dest bi qirrkirina etnîkî kiriye. Em ti carî rê nadin vê yekê. Hinek cihên hestiyar hene em niha wan deran kontrol dikin. Di hundir û derveyî wan sîoran de çi ji me re tehdîd be emê lê bidin. Serokomarê Tirkiyê îdia kir ku xebatên hilbijartinê yên HDPê ji aliyê wê ekîba ku xebatên hilbijartinê yên Serokê Amerîka Barack Obama organîze kiribû ve tên meşandin û got, li Stenbolê hatin bav hev û bi dezgehên medyayî yên tê zanîn re li hev rûniştin. Ji wî (Demîrtaş) re gotin derewan bike ji ber ku eger mirov her dem derewan bike êdî yên din jê bawer dikin û derewên wî dibin rastî…! Rûdaw
Serokê PSK: Emê bi navê Kurdistanê xebatê bikin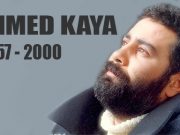 . Ew roja 28 cotmehê, meha 10, di sala 1957 de, li Meletê ji dayîk bûbû. Ehmed, zarokê 5 mîn û yê dawiyê bû, di malbatê de. Bavê wî ji Semsûrê bû, ji bo kar bar kiribû Meletê. Ew di sala 1984 de yekemîn albuma xwe ya muzîkê derdixîne. Şuhreta Ehmed Kaya di sala 1988 de dest pê dike, bi muzîka xwe ya xweser deng dide û ciwanên li dora dengê wî kom dibin, bi taybetî ciwanên ku çepîtî di ruhê wan de heb. Di sala 1999 de, dema ku di galayekê de rojnamevan wî xelat dikin, ew dibêje ew ew Kurde û ewê klîpeke bi kurdî çêbike, di salonê de de êrîşî wî dikin Piştî çend rojan doz li dijî wî tê vekirin û bi 12 salan cezayê zindanê tê mehkûmkirin. Neçar dimîne koçberî derve bibe. Diçe li Parîsê bi cî dibe, beşdarî konsert û çalakiyên hunerî yên Kurdan dibe. Di sala 2000'an de Ahmet Kaya krîza dil derbas dike, û jiyana xwe ji dest dide, ew li goristana navdaran li Parîsê, li goristana Pêrlaşê, nêzîkî gora Yilmaz Guney tê veşartin.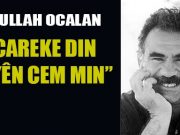 Parlamenterê HDP yê Enqerê, Sirri Sureya Onder, beşdarî programeke televîzyonê bû û têde behsa nêrîna serokê PKK Abdullah Ocalan li ser pêvajoya çareseriyê kir. Onder diyar kir, di hevdîtina dawiyê de gotiye dewlet ne cidî ye, û dibe ev hevdîtina min ya dawiyê be ligel we. Ocalan her wiha aniye ziman, eger Şandeke Çavêr, çavdêriyê neke û dewlet careke din vî karî derbasî şer bike û rê li pêşiya demokrasiyê veneke, wê demê min mirî bihesibînin, careke din jî neyên cem min. Onder bal kişande ser wê yekê ku cara dawîn wan di meha Nîsanê de, Ocalan dîtibûn, ji wê demê de haya wan ji serokê PKK tune ye. Parlamenterê HDP her wiha got, Abdullah Ocalan gotiye pêwîste şandeke çavdêr, rewşê bişopîne.
ENKS li rojavayê Kurdistanê li Girkê Legê xelk li dijî PYD daxizte kolanan. Xelk li dijê kiryarên PYD û tekrewiya wê derket.